iRobot Roomba 670 Robot Vacuum
Roomba 670 gives you clean floors every day. Use the iRobot HOME App to clean or schedule from anywhere, anytime. Roomba 670 recharges itself when the job is done. Its powerful cleaning system captures dirt, dust, all types of hair and larger debris from hard floors and carpets. With patented dirt detect sensors, Roomba 670 works harder where dirt is hiding.
TEMPORARILY OUT OF STOCK
Description
Details
iRobot Roomba 670 Robot Vacuum.

The iRobot limited warranty shall not apply to failures or problems which are caused by products or equipment not authorised by iRobot Corporation.
Specs
Box Contents:
1 iRobot Roomba 670
1 Rechargeable Battery
1 Home Base Charging Station
1 Line Cord
1 Extra Filter
1 Year Manufacturer's Limited Warranty On Robot and Battery
Specifications:
Robot Dimensions: 34 cm in diameter, 9.2 cm in height
Robot Weight: 3 kg
Downloads
FAQ
Reviews
3-Stage Cleaning System, iAdapt Navigation, Dirt Detect
Loosens, Lifts, And Suctions Dirt From Your Floors
Patented 3-Stage Cleaning System uses Dual Multi-Surface Brushes, a specially designed Edge-Sweeping Brush, and vacuum suction to attack everything from small particles to large debris on your carpets and hard floors.
Intelligently Navigates Your Home
iAdapt® Navigation uses a full suite of intelligent sensors to guide the robot under and around furniture to help thoroughly clean your floors.
Dirt, Meet Your Match
Dirt Detect™ sensors alert the Roomba to work harder on concentrated areas of dirt such as high-traffic zones of your home.
Cleans All Different Floor Types
Dual Multi-Surface Brushes
Multi-Surface Brushes work together to grab dust, dirt, and large debris to help thoroughly clean your floors. The first brush loosens, lifts, and pulls in dust, dirt, and hair from floors and in carpet, the second accelerates debris into the suction channel.
Cleans Carpets And Hard Floors
The Auto-Adjust Cleaning Head adapts its height to keep the Multi-Surface Brushes in close contact with different floor surfaces, directly engaging with both hard floors and carpets.
Designed To Clean Under Furniture
At just 9.2cm tall, the Roomba 670 is designed to clean under beds, sofas, toe kicks, and other hard-to-reach areas.
Clean Floors From Anywhere, Anytime
Connect, Clean And Schedule On-The-Go, Or Just Tell Roomba To Clean
Control and schedule cleanings on your Wi-Fi connected Roomba Robot Vacuum with the iRobot HOME App. You can monitor cleaning activity, view cleaning history, and watch maintenance videos. The app also updates your robot with the latest software, so it's always up-to-date with new features.
Roomba 670 is also compatible with Alexa & Google Home. Simply ask your Home assistant to start, stop, or dock your Roomba.
Amazon device(s) sold separately. The Amazon Alexa skill is available in English.
Google Home device(s) sold separately. The Google Assistant and Roomba® Robot Vacuum integration is available in English.
Always Ready To Clean
Roomba 670 automatically returns to the Home Base® charging station to recharge at the end of a cleaning cycle or when the battery is running low.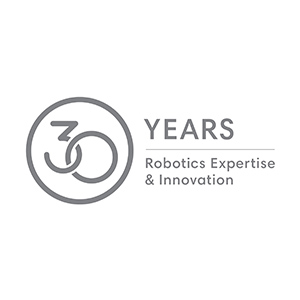 Over 30 Years Of Robotic Expertise And Continuous Innovation
An early pioneer in robotics, iRobot was founded in 1990 with the vision of making practical robots a reality. Today, we have sold over 30 million home robots worldwide, including the Roomba Robot Vacuum and the Braava family of Mopping Robots. But our technology isn't just about robots. It's about you – and finding better ways to help you get more done.
You may also be interested in the following product(s)
iRobot Braava jet 240 Robot Mop
iRobot Braava 380t Robot Mop